July 10th : A beautiful service of celebration today at All Saints Church followed by the Party in the Park, a special event celebrating Rutland's Armed Forces, veterans, emergency services and volunteers with money raised for local and National Charities. A parade from the church to the park was led by the fifes and drums of our local regiment, the 2nd Royal Anglians: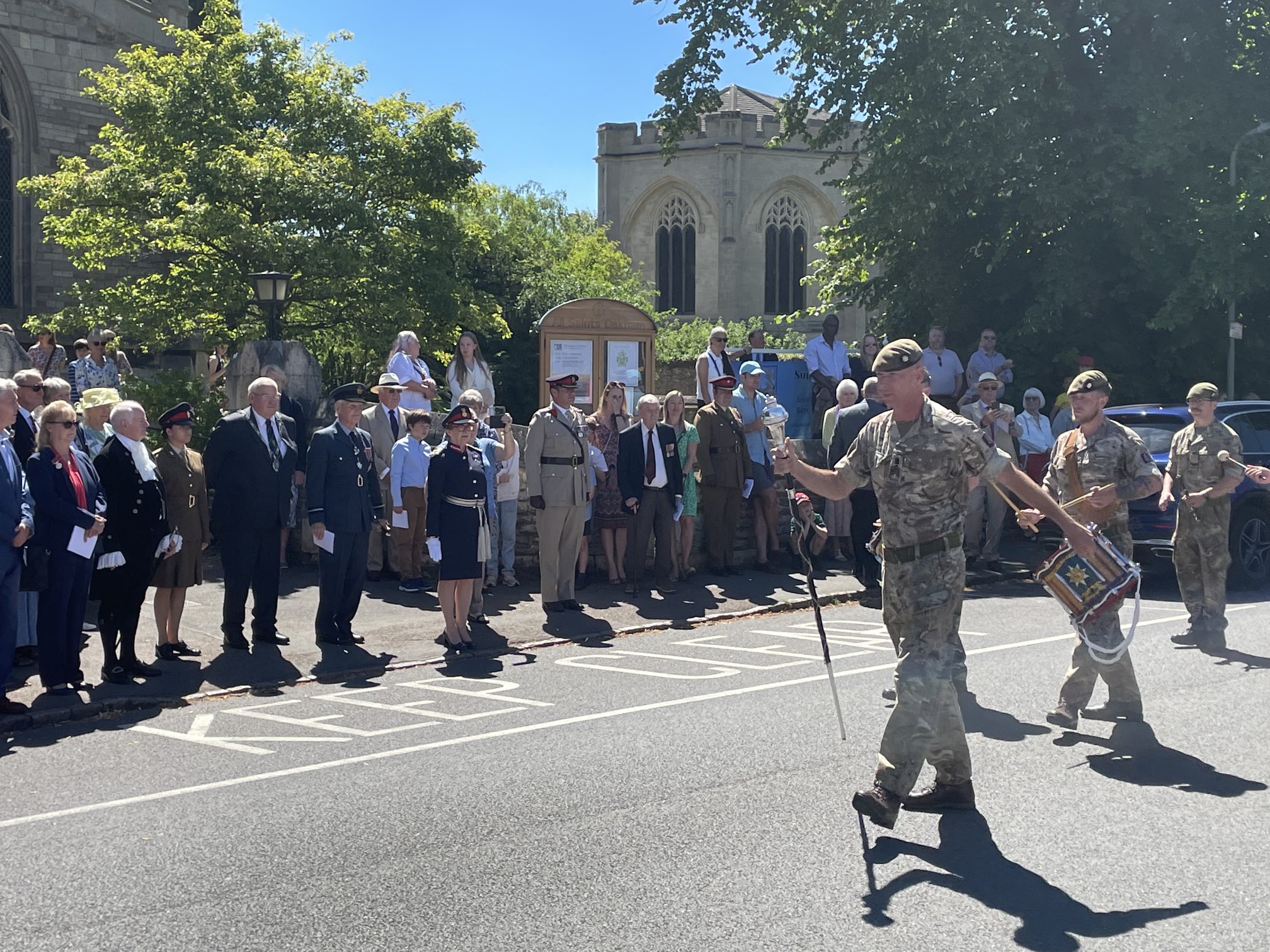 During the subsequent 'Party in the Park' at Cutts Close, Oakham, the free entertainment included the fantastic 'Bluebird Belles':
The Bluebird Belles got all ages up and dancing- even including some of the Royal British Legion Riders Branch, all of them military veterans, who had earlier joined the parade from Oakham Church riding their splendid machines.
Here they are with the Lord-Lieutenant of Rutland, raising a toast to Her Majesty the Queen.