June 24th – I was joined by the Lord-Lieutenant of Northamptonshire for a great visit to Kendrew Barracks to meet 'The Poachers', the 2nd Royal Anglians. Fascinating how busy soldiers are – only 10 weeks at base in a year. Pleased to see the beautiful silverware from the Rutland Regiment. Thanks to all for a memorable time.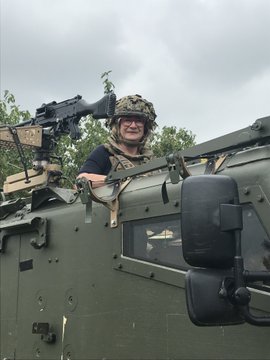 A quote from a soldier I met:
26 years ago today, l joined the British Army. From a broken home in a small Lancashire town with no job prospects, little education (the Army discovered l was dyslexic & then helped me achieve) I've had a full career from Private Soldier to Officer. It's awesome.