November 20th: Today is a hugely exciting day for Rutland as we get ready to welcome His Royal Highness The Duke of Gloucester. Rutland is packed with so many wonderful people, organisations, places and things, all of which will be on show throughout the day. The following items are extracted from the live Twitter feed sent out by the Lord-Lieutenant throughout the day.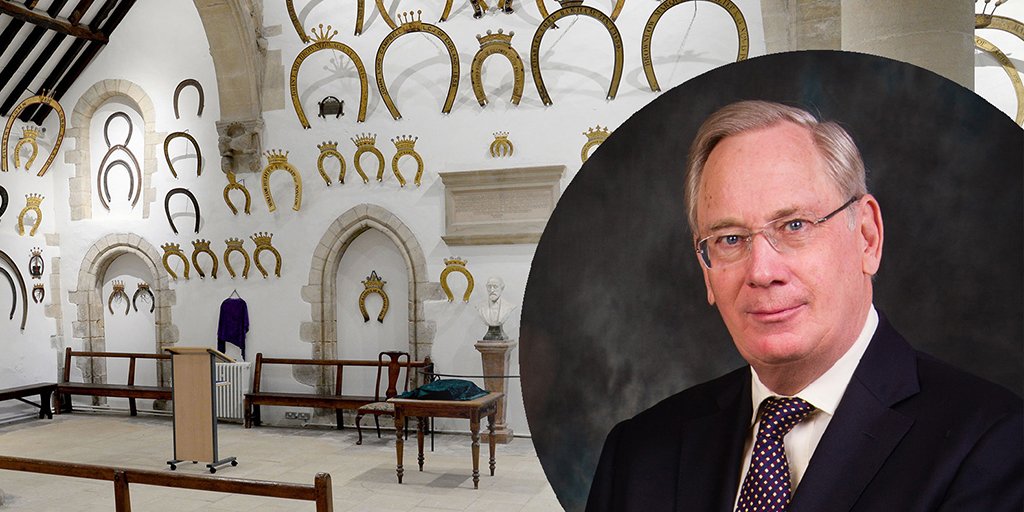 Having welcomed His Royal Highness The Duke of Gloucester at Grantham Station we are now making our way to Rutland Showground for the first engagement on today's Royal Visit to Rutland. Rutland's High Sheriff Margaret Miles welcomes HRH to Rutland Showground where he is being invited to meet just some of the community groups who use the venue, along with members of the Rutland Agricultural Society.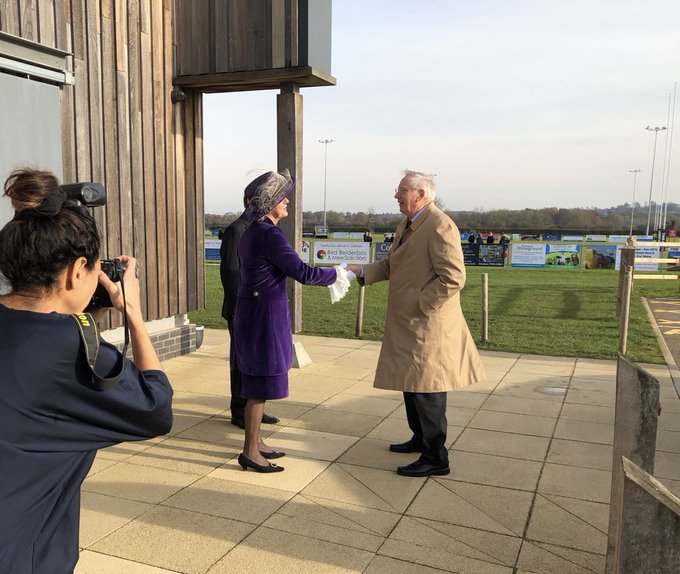 HRH is finding out how the Rutland Show supports young children to get involved with agricultural activities. Agricultural Education Director Jonny Baker introduces children from English Martyrs and Cottesmore Academy.
Barbara Crellin welcomes His Royal Highness to Oakham RFC, also hearing about the life-saving work of Rutland's incredible First Responders, all of whom are volunteers.
His Royal Highness has been invited to watch a game with the Rutland Primary Schools Tag Rugby Team. The team includes children from seven local schools and has just won the 10th International Tag Rugby Tournament hosted at Twickenham!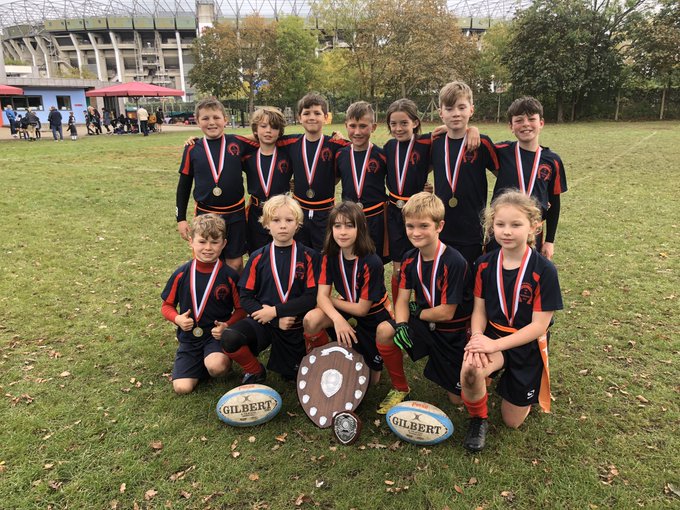 We've now moved on to The King Centre in Barleythorpe where His Royal Highness is being introduced to local businesses. A wonderful facility for innovative small businesses to grow and develop.
Having been invited to meet a number of our fantastic local businesses, His Royal Highness has unveiled a plaque marking today's visit to The King Centre. Together, companies based here generated more than £14m for our local economy last year.
His Royal Highness will spend the afternoon at Oakham Castle and Rutland Museum.
His Royal Highness last visited Oakham Castle in 1977 when he donated this commemorative horseshoe – one of more than 230 horseshoes that now hang on the walls of the Great Hall, dating all the way back to the 15th century.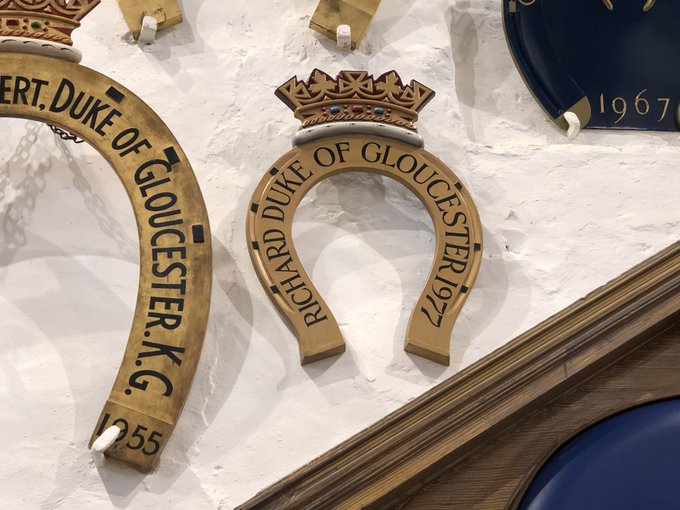 The final engagement for HRH and today's Royal Visit to Rutland is at Rutland Museum where he is meeting members of the Rutland Local History & Records Society and The Friends of Rutland Museum. 2019 is the Museum's 50th anniversary and the 60th anniversary of The Friends.
HRH is now receiving a guided tour of Rutland Museum, including historic artefacts and exhibits such as the New Drop Gallows, the Exton Gun, 'Don't Drown Our County' and a seismology display that links live to Leicester New Walk Museum.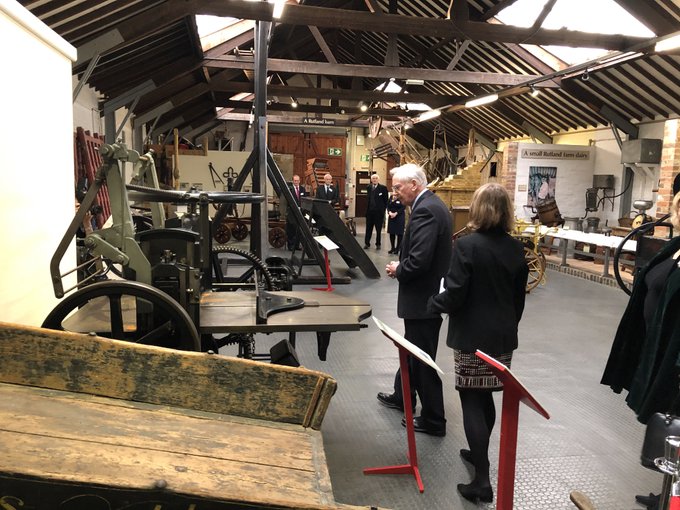 The highlight of today's visit is an Anglo-Saxon gold buckle and grave items, to be officially unveiled by HRH. The artefacts have been bought with help from Friends of Rutland County Museum, V and A, Headley Trust and the Art Fund.
His Royal Highness is delighted to unveil a special plaque marking his visit to #Rutland and commemorating 50 years of @RutlandMuseum. On unveiling the plaque he remarked that the Museum is making splendid use of its facilities.
As today's Royal Visit to Rutland draws to an end, His Royal Highness is presented with a farewell gift of Rutland produce. Thank you to everyone involved in making each of today's engagements such a resounding success!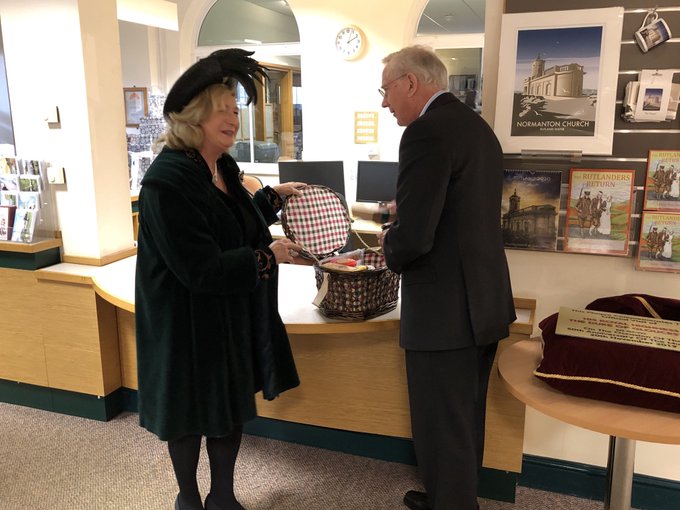 Not on the itinerary: At the Duke of Gloucester's special request, on the way back to Grantham Station we stopped at Exton Church to view the remarkable monuments it contains. His Royal Highness is a trained architect and a keen historian; he obviously knew a lot more about them than we did!